The Best Lawn Care Services
in Georgia!
Request a
FREE Estimate Today
Request a
FREE Estimate Today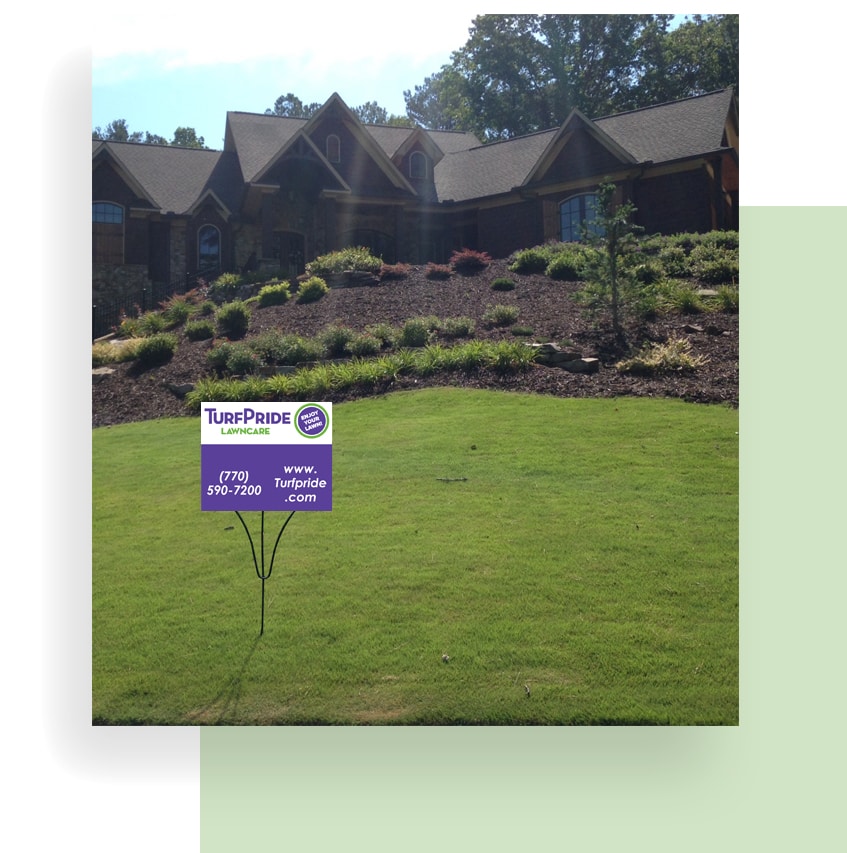 Welcome to
TurfPride Lawncare
Do you want your lawn to always look beautiful and healthy? Are you looking for a lawncare company in the greater Atlanta area? At TurfPride Lawncare in Kennesaw, Georgia, we know how to elevate your yard with our lawn treatment services. We offer complete lawn care services to residential and commercial clients. We pride ourselves on our ability to deliver premium results for your lawn. Our dedication as a lawn care company is proven in our turf, tree, and shrub programs, which we have developed in conjunction with the Turf Specialists at NC State, Clemson and the University of Georgia.
We have tailored our lawn care treatment services and programs to address the specific conditions of the Atlanta area, and our trained and highly skilled lawn care professionals know exactly how to implement these programs.
In short, we are the best lawn care company in Georgia!
Special Offer for
New Customers
No Worries About Your Lawn with the 
Signature Lawncare Program from Turfpride!  
Special Offer:  First application of Signature Lawncare Program for only $29.95.  Offer good for new customers up to 5,000 sq.ft. Offer ends June 1.
YOU DON'T HAVE TO LIFT A FINGER
Signature Lawncare Program
Turfpride's Signature Lawncare Program is a professionally applied, year-round lawn care program including fertilization and weed control for all types of lawns.
A customized plan created for your lawn type and growing conditions will keep your lawn green and healthy.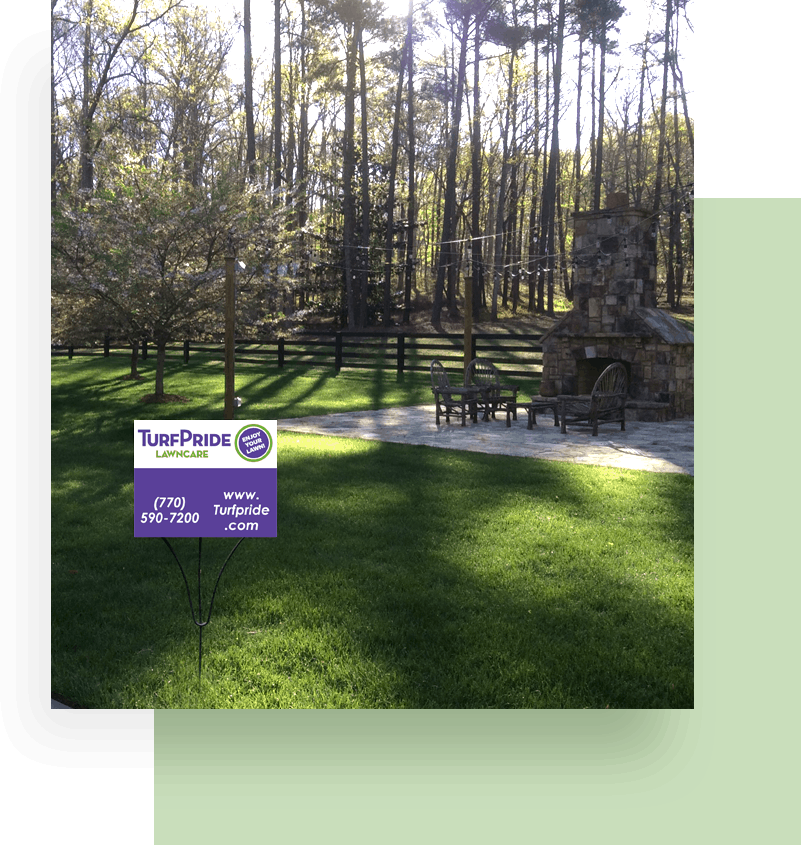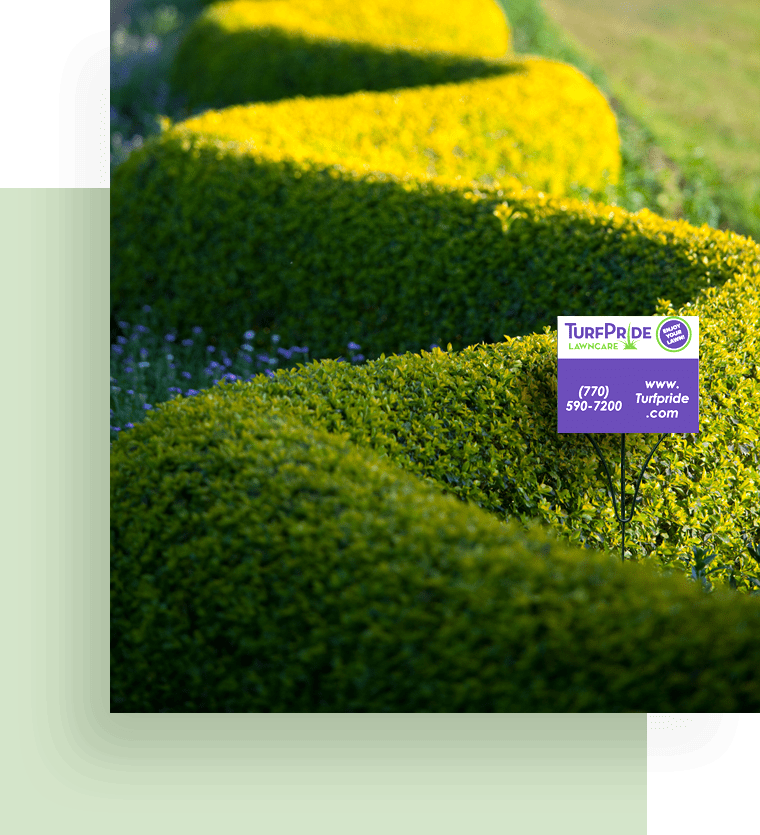 PROTECT YOUR LANDSCAPE INVESTMENT
Signature Tree & Shrub Program
Turfpride's Signature Tree & Shrub Program is a comprehensive treatment plan to protect your landscape plants from insect and disease.
It will promote plant growth
and bloom potential
Deep Root Fertilization Treatment (Spring and Fall), and Ornamental Bed Weed Control
Professional Lawn Care Services with a Satisfaction Guarantee
We believe good service means always being responsive to lawncare service requests from our clients. Our trained professionals are always happy to answer any questions or concerns that you might have. As a lawn care company, we take pride in distinguishing ourselves from the competition in this way. ​
We offer professional lawn care treatment services by highly trained lawn care specialists. We are committed to client satisfaction. We go to great lengths to ensure every lawncare customer is satisfied with our lawn treatment service. Our customer service team is quick to resolve any issues that might arise in order to ensure your satisfaction.
WHAT OUR CLIENTS SAY ABOUT US
We are proud to fulfill the requirements of all our clients at all times. For us, the satisfaction of our customers is of utmost importance. We have handled a variety of lawncare projects over the years.
Here are some of the testimonials provided by our customers.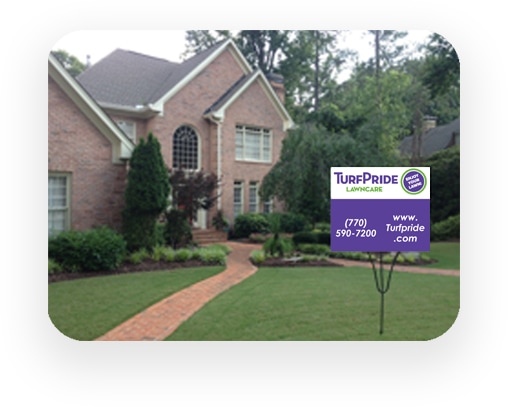 "My yard looks wonderful and the neighbors are a weed patch.
The technician does an excellent job and is knowledgeable."
– J. Hutchins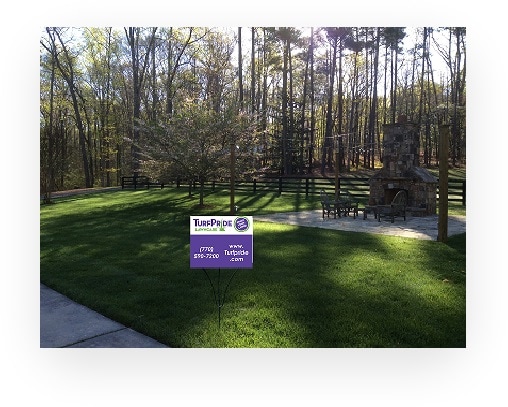 "Excellent service and definite improvement to our lawn since we started using Turfpride many years ago."
– BM, Marietta, Georgia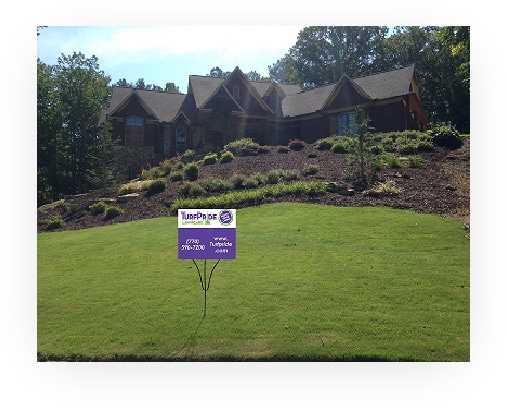 "They turned my lawn around! My lawn went from worst to first in my neighborhood! I just could not keep up with the treatments on my own. They tread on time and they address issues if they arise. I highly recommend this company."
– JJ, Georgia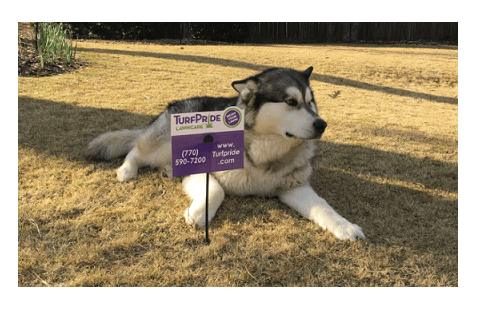 "GREAT LAWN CARE SERVICE !!!! KEEP UP THE GREAT WORK"
– IF, Marietta, GA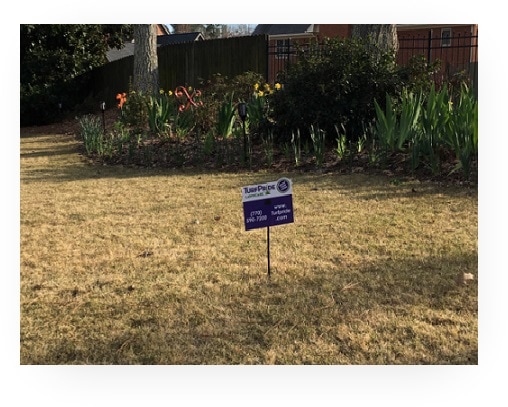 "TurfPride technicians always show up as promised to apply lawn treatments and provide detailed instructions to ensure success. We have been very pleased with their efforts."
– P. Allison