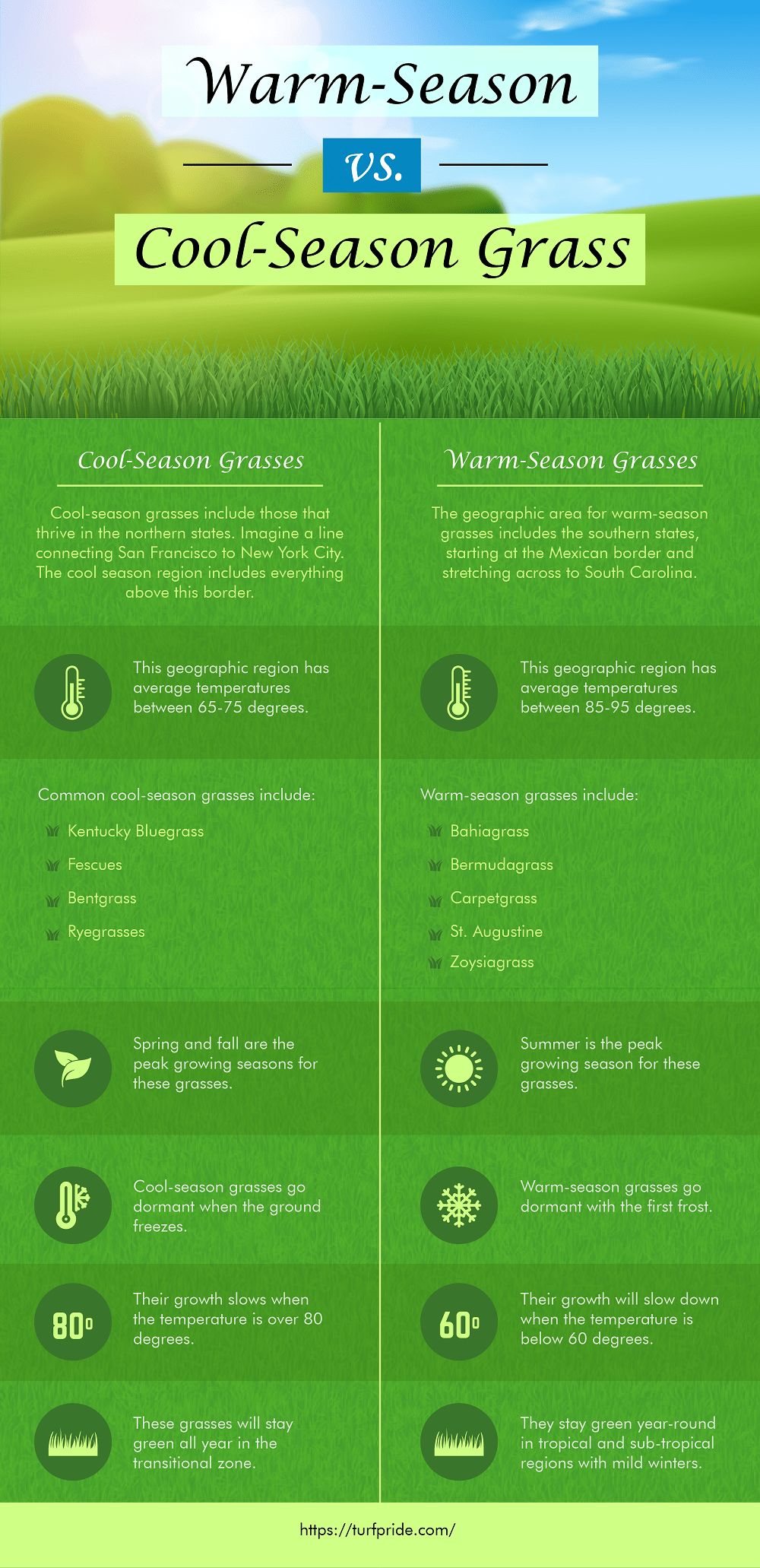 You may have heard terms like "cool-season grass" or "warm-season grass." What does this really mean? Like any other plant, certain types of grasses are better adapted to specific climates and are categorized accordingly. These classifications are based on the geographic regions where the annual climate is best suited to that particular type of grass.
In this system, northern states make up the cool season area, while southern states are grouped into the warm season region. While cool-season grasses thrive in areas with temperatures between 65-75 degrees, warm-season grasses do best in temperatures around 85-95 degrees. There's also a transitional zone, which encompasses areas in between the two defined climate regions, including Southern California, most of Arizona, and other southern states not already included in the warm season region. Notably, cool-season grasses stay green all-year-long in the transitional zone.
Planning for the perfect lawn starts with understanding the differences between these types of grasses and climate regions so that you can find the right fit for your area. With so many options to choose from, it's wise to tap in a professional to help guide you. The experts at Turfpride Lawncare specialize in growing breathtaking lawns using a special 8-step program, including essential nutrients, custom weed controls, and top-quality grass seed. By partnering with certified, professional agronomists, Turfpride employs a science-based approach with personalized solutions to accommodate levels of shade, water, and other factors specific to your lawn. Whether you're looking for Bermudagrass, or any other beautiful variety, contact the professionals at Turfpride Lawncare to make it happen.